Founded by artists, Yale Union is a center for contemporary art in Southeast Portland, Oregon. It is led by a desire to support artists, propose new modes of production, and stimulate the ongoing public discourse around art.
We are a small organization in a large building. At this point in our development stage, it would be disingenuous to say that our building, a handsome brick block, isn't as much an albatross as it is an instrument. While still in renovation (see PLAN section) Yale Union will demonstrate that a contemporary art center does not need to be architecturally complete to foster culture.
History
In 1916, an article in the Portland Evening Telegram reported that Yale Laundry (built in 1908) had 125 employees. The majority of the workers employed in the laundry business were women. They worked long hours under harsh conditions. By 1919, the plight of the laundry worker had become symbolic of the need to enforce state labor laws; that year the laundry workers went out on strike. In response to labor trends, several power laundries were consolidated in 1920 to form the Home Service Company in order to share resources and meet new regulations forming around hours and wages. This consolidation was successful and the laundry business boomed.
In 1927, owner Charles Brown sold his remaining interest in Yale Laundry to the Home Service Company; soon after it merged with Union Laundry. The laundry operated until the mid-1950s, when personal washing machines became affordable for middle-class families.
The building is now listed on the National Register of Historic Places for its ability to convey information about American industrialization and the industrial laundry business of early 20th century America, the women's labor movement, and the rise of the middle class. In 2008, the Yale Union Laundry Building was purchased for the creation of YU. It would be easy to cheat with a building this pretty, but in our minds, sometimes nothing feels more antagonistic to being sans-serif in our thinking than a 100-year-old building. That's an un-lasting sentiment; one of the chief functions of Yale Union is simply to turn dead matter into a living contribution to Portland.
Visit
Please check back regularly for updates on scheduling. If you would like to visit the library, appointments can be made HERE.
By public transit, YU is situated near the intersection of the 15 & 70 bus lines. Vehicle and bicycle street parking in the neighborhood is traditionally easy. Entrance to exhibitions is free.
Accessibility
Access to visitors with physical disabilities is not limited, but please call 503 236-7996 once you arrive for assistance.
Staff
Curtis Knapp, Director
Richard Birkett, Curator
Hope Svenson, Curator
Mark Lewis, Curator
Morgan Ritter, Artist & Preparator
Gary Robbins, Manager of Print Production
Emily Johnson, Letterpress Printer
Holly Richwine, Volunteer Coordinator
Alex Mahan, Web Developer
Marian Rose Lucas, Bookkeeper
Jeff Witscher, Custodian
Scott Ponik, Archivist
Nic Tammens, Liaison
Donyel Nick Ivy Royal, Facilities
Brandon Phuong, Shop Manager
Internship Opportunities
The Yale Union Internship program provides an opportunity to be involved in the development and execution of a progressive and engaged contemporary arts program. The internship is designed to offer in-depth training and first-hand experience to those interested in pursuing a role in the fields of curating, exhibition production, or arts administration. Internships are usually a glimpse-behind-the-curtain-exercise, a classic look but don't touch scenario, a time of gluey lips and stamp-lickage. At YU, interns touch, smudge documents, and activate projects. From the gate, interns feel the implosion of work, swift responsibility, and a steep learning curve. The position is ideal for a recent college graduate, or MA/MFA level student (not mandatory), with interests in non-profit arts organizations and an existing engagement with contemporary art. The post is for a four-month period (with possibility to extend if appropriate), and requires a minimum commitment of two days per week. Yale Union offers internships in the following areas:
Development Internship
Want to know how art gets funded? Gain valuable insight into the Pacific Northwest's fundraisers and grant makers by working behind the scenes to support our projects. All the while, develop a sense of how a small non-profit operates. Interns will work closely with the Development Department on various long- and short-term projects including fundraising, event planning, and corporate sponsorships. Experience all stages of the donor prospecting process: discuss projects with curators, research potential corporate, foundation, and individual supporters, draft text and design proposals, and coordinate grant schedules and materials. Get acquainted with Portland's social scene researching and planning events and representing YU. Assist with Board of Director relations and planning. And rack up impressive skills for any future career in the arts or the non-profit sector, including database knowledge and specialized research. This internship is particularly appropriate for recent graduates interested in getting a broad overview of a non-profit arts organization, and graduate students in Arts Administration/Public Administration/Non-profit Management programs wishing to gain relevant experience. Organized, upbeat, and motivated interns who are looking to explore their interest in the arts are encouraged to apply.
Preparator Internship
Want to learn how exhibitions get realized? With several projects in production at any given time, you will gain experience in the various stages of the production process from initial to final presentation stage while working with the Curator and Director. While specific tasks vary per project, you will conduct research (e.g. sourcing and pricing, installation research), assist in the workshop, and attend curatorial meetings, with the opportunity for active participation. Interns showing a healthy commitment and particular aptitude may be assigned special design and build-out projects.
How to Apply:
Please send a cover letter, resume, and writing sample (no more than three pages) to coordinator@yaleunion.org
Applications are accepted on a rolling basis.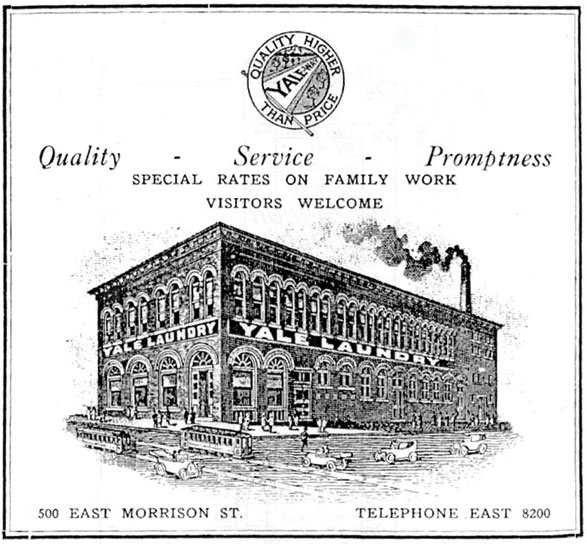 Board
Aaron Flint Jamison, Chair
Noel Johnson
Diana Kim
Toby Kreidler
Andrea Lounibos
Lauralee Martin
Yoko Ott
Rex Ritter
David Senior
Officers
Jenny Martin
Patrons
Andy Warhol Foundation for the Visual Arts
Fields Fund of The Oregon Community Foundation
The Martin Family
Henry Lea Hillman, Jr Foundation
Key Bank
The Autzen Foundation
Foundation for Contemporary Arts
The Jackson Foundation
Harold & Arlene Schnitzer CARE Foundation
Oregon Arts Commission
Oregon Community Foundation
The James F. and Marian L. Miller Foundation
And with crucial and continuing support from our MEMBERS