Founded by artists, Yale Union is a center for contemporary art in Southeast Portland, Oregon. It is led by a desire to support artists, propose new modes of production, and stimulate the ongoing public discourse around art.
We are a small organization in a large building. At this point in our development stage, it would be disingenuous to say that our building, a handsome brick block, isn't as much an albatross as it is an instrument. While still in renovation (see BRICK & MORTAR section) Yale Union will demonstrate that a contemporary art center does not need to be architecturally complete to foster culture.
Visit
Yale Union is located at: 800 SE 10th Avenue, Portland, OR, 97214. There is available street parking in the neighborhood but it is limited. Dedicated bicycle parking is free and located in front of the building on SE Morrison street. By public transit, YU is situated near the intersection of the 15 & 70 bus lines.
Public hours for exhibitions are posted regularly on our HOME PAGE. We are happy to accommodate visits from schools, universities, and other groups. Please EMAIL to arrange a visit. Admission to exhibitions is free.
If you would like to visit the LIBRARY, appointments can be made HERE.
Accessibility
Access to visitors with physical disabilities is not limited, but please call 503 236-7996 once you arrive for assistance.
Yale Union Team
Andrea Glaser, Community Engagement Manager
Mark Lewis, Music Curator
Marian Rose Lucas, Bookkeeper
Alex Mahan, Web Developer
Jennifer Martin, Director of Operations
Scott Ponik, Archivist
Gary Robbins, Print Production Manager
Hope Svenson, Director of Exhibitions
Jeff Witscher, Facilities Manager
In memory of Yoko Ott (1970-2018), Executive Director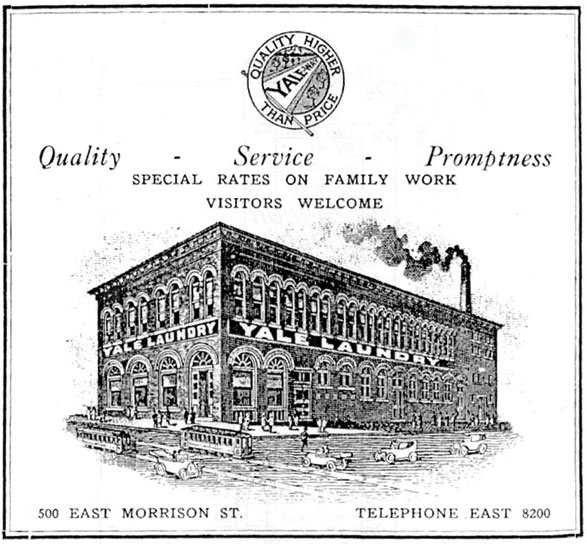 Board
Flint Jamison, President
Diana Kim, Vice President
Andrea Lounibos, Secretary
Lauralee Martin
Rex Ritter
David Senior
Co-founders
Curtis Knapp
Flint Jamison
With crucial and continuing alliance from our SUPPORTERS