Founded by artists, Yale Union is a center for contemporary art in Southeast Portland, Oregon. It is led by a desire to support artists, propose new modes of production, and stimulate the ongoing public discourse around art.
We are a small organization in a large building. At this point in our development stage, it would be disingenuous to say that our building, a handsome brick block, isn't as much an albatross as it is an instrument. While still in renovation (see PLAN section) Yale Union will demonstrate that a contemporary art center does not need to be architecturally complete to foster culture.
History
In 1916, an article in the Portland Evening Telegram reported that Yale Laundry (built in 1908) had 125 employees. The majority of the workers employed in the laundry business were women. They worked long hours under harsh conditions. By 1919, the plight of the laundry worker had become symbolic of the need to enforce state labor laws; that year the laundry workers went out on strike. In response to labor trends, several power laundries were consolidated in 1920 to form the Home Service Company in order to share resources and meet new regulations forming around hours and wages. This consolidation was successful and the laundry business boomed.
In 1927, owner Charles Brown sold his remaining interest in Yale Laundry to the Home Service Company; soon after it merged with Union Laundry. The laundry operated until the mid-1950s, when personal washing machines became affordable for middle-class families.
The building is now listed on the National Register of Historic Places for its ability to convey information about American industrialization and the industrial laundry business of early 20th century America, the women's labor movement, and the rise of the middle class. In 2008, the Yale Union Laundry Building was purchased for the creation of YU. It would be easy to cheat with a building this pretty, but in our minds, sometimes nothing feels more antagonistic to being sans-serif in our thinking than a 100-year-old building. That's an un-lasting sentiment; one of the chief functions of Yale Union is simply to turn dead matter into a living contribution to Portland.
Visit
Please check back regularly for updates on scheduling. If you would like to visit the library, appointments can be made HERE.
By public transit, YU is situated near the intersection of the 15 & 70 bus lines. Vehicle and bicycle street parking in the neighborhood is traditionally easy. Entrance to exhibitions is free.
Accessibility
Access to visitors with physical disabilities is not limited, but please call 503 236-7996 once you arrive for assistance.
Yale Union Team
Andrea Glaser, Volunteer Coordinator
Mark Lewis, Music Curator
Marian Rose Lucas, Bookkeeper
Alex Mahan, Web Developer
Jennifer Martin, Interim Director of Operations
Yoko Ott, Executive Director
Scott Ponik, Archivist
Morgan Ritter, Program & Communications Manager
Gary Robbins, Print Production Manager
Hope Svenson, Director of Exhibitions
Jeff Witscher, Facilities Manager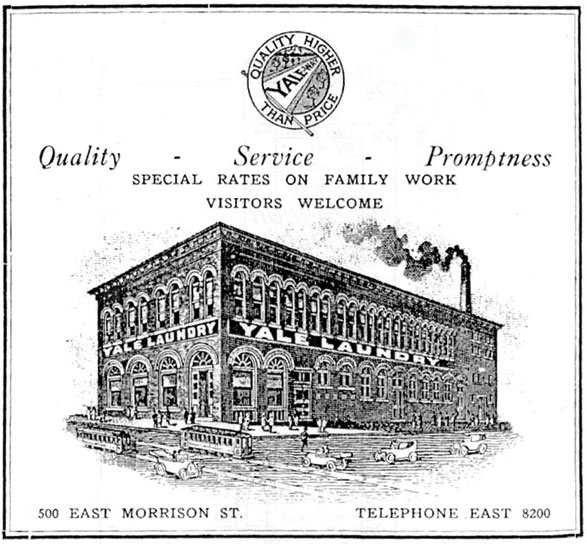 Board
Aaron Flint Jamison, President
Diana Kim, Vice President
Noel Johnson
Andrea Lounibos
Lauralee Martin
Rex Ritter
David Senior
Officers
Jenny Martin
Co-founders
Curtis Knapp
Aaron Flint Jamison
Patrons
Andy Warhol Foundation for the Visual Arts
Fields Fund of The Oregon Community Foundation
The Martin Family
Henry Lea Hillman, Jr Foundation
Key Bank
The Autzen Foundation
Foundation for Contemporary Arts
The Jackson Foundation
Harold & Arlene Schnitzer CARE Foundation
Oregon Arts Commission
Oregon Community Foundation
The James F. and Marian L. Miller Foundation
And with crucial and continuing alliance from our SUPPORTERS